I am a writer who philosophizes, a philosopher who learned to write through researching, translating, studying, and thinking. Creativity feeds on itself and its environment. The Universe, I feel, is a gathering of a higher order in which "floating" parts of ourselves meet "floating" parts of others. With the passing of time, we take stock of our life, looking back at early signs of a passion underneath. I remember getting an illustrated book about Copernicus at my local library and being fascinated by a French translation of the Daodejing/Laozi 老子. Every week, I went to Rue Saint-Andre-des-Arts in Paris for an hour of Chinese class with my teacher Ysia Chen. Later on, I resolved to dig into the world of Buddhist scriptures*.
Twelve years ago, I began writing a French blog that took me on a path I did not expect: a multidisciplinary study of the relationship between the Universe and Consciousness. This present blog in English is a notepad in which I write down thoughts and observations, a process that needs a lot of unwinding and rewinding to move forward. All the while, I have held onto an invisible thread that brings me to where I stand today.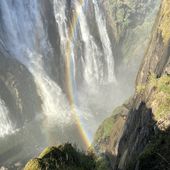 Where reality lies - Consciousness and the Universe
I woke up from a deep slumber to Thoreau's words to front only the essential facts of life and see if I could not learn what it had to teach, and not when I came to die, discover that I had not ...
https://www.consciousnessanduniverse.com/2022/08/where-reality-lies.html
In the network of highways that cross my mind, I am not always conscious of what I will write until I have written it, and what it entails sometimes comes as a revelation even to me. I hear a different drummer and express more confidence about the way I feel. I believe in the emotion of time that stirs the soul of the Universe and that the Universe reveals itself by expressing itself and knows itself through every bit of experience.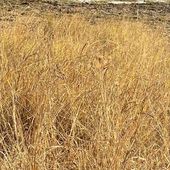 Symmetries - Consciousness and the Universe
if I think too much about it, I can start to doubt myself. What if I'm having some kind of hallucination? What if there's no café there, but it's really some kind of mirage? What if actually, I'm ...
https://www.consciousnessanduniverse.com/2022/08/symmetries.html
Following the winding road I choose, each post adds a brick to the house of everything, a window to its exterior walls. This blog is meant as a dialogue through time and space with kindred spirits. I intend to limit the number of posts to one a month or even every other month as I realize I need time to better synthesize my thoughts. To the best of my ability, I will continue to strike the right balance between science, philosophy, and poetry. Poets feel with their intuitional minds. By feeling, they engage in a conversation with the Universe.
I am trying out Patreon. If you would like to support my work as an artist and a writer, please follow the link here.
Catherine Toulsaly
December 2022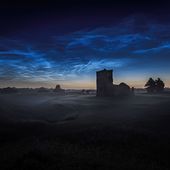 Feelings - Consciousness and the Universe
Silver linings (Ollie Taylor, ESA) The pursuit of writing begs the question "why?". I feel a constant need to better grasp all the ramifications within the framework of my own intent. No meaningful
https://www.consciousnessanduniverse.com/2020/07/feelings-8.html
*Published translations:
Gao Yang, Le Dévouement du Marchand. Paris: You Feng, 2008
Huineng, Le Sûtra de la plate-forme. Paris: You Feng, 1992
Zhang Chengzhi, Les rivières du Nord. Beijing: Collection Panda, 1992
Zong Pu, "Haricots rouges" and "Le sacrifice du cœur". Littérature chinoise, vol.3, 1992.
Liang Xiaosheng, "Père" in Une terre fabuleuse. Beijing: Collection Panda, 1991. Pp. 57-111.
Zong Pu, "Haricots rouges" and "Le sacrifice du coeur". Littérature chinoise, Vol. 3, 1992.
Su Ye, "Impérissables souvenirs du sud du Yangtsé", "Un clair de lune sur le torrent Suo", and "Ma chanson courte sur le banc de sable". Littérature chinoise, Vol. 2, 1991.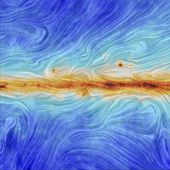 Kindred spirits - Consciousness and the Universe
Certainly, three kindred spirits have here encountered each other; and although the first two missed each other on earth by eight centuries and the last two by twelve months, still in the heart of ...
https://www.consciousnessanduniverse.com/2019/09/kindred-spirits.html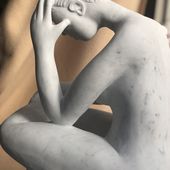 Artistic Research - Consciousness and the Universe
Let's be clear: creative artistic thinking is neither a creative technique nor about painting pictures or making sculptures. This is a preconception we must get rid of. Creativity is not a prisoner
https://www.consciousnessanduniverse.com/2022/01/artistic-research.html