I was pleasantly surprised by the profoundly enlightening comments I received earlier this month. "We are not aware of the conflict within because ego possesses thought and we think it natural," writes Thomas, "but after thought finds release from ego, we become stunned at finding the true characteristics of thought, and we are left dumbfounded when we realize that it is not different from consciousness."
The garden is in complete disarray. The plants have taken over. Is it an act of will on their part? Fall is adding colors to the landscape. Like those native plants, we can't seem to 'grow neatly.' Our thoughts and actions appear messy at times. Chaos has its beauty. I am not an experienced yogi like Thomas, although I sure would need to practice some of his techniques -- like facial asana -- to allow thought and consciousness to be "aligned and become one." In my next post, I'll tackle mathematical models of consciousness and, while we wait for Thomas's account in his own words, I will reflect a bit more on his experience with consciousness. But for now, I'm going to let my mind run its course through the neverending flow of thought-provoking news.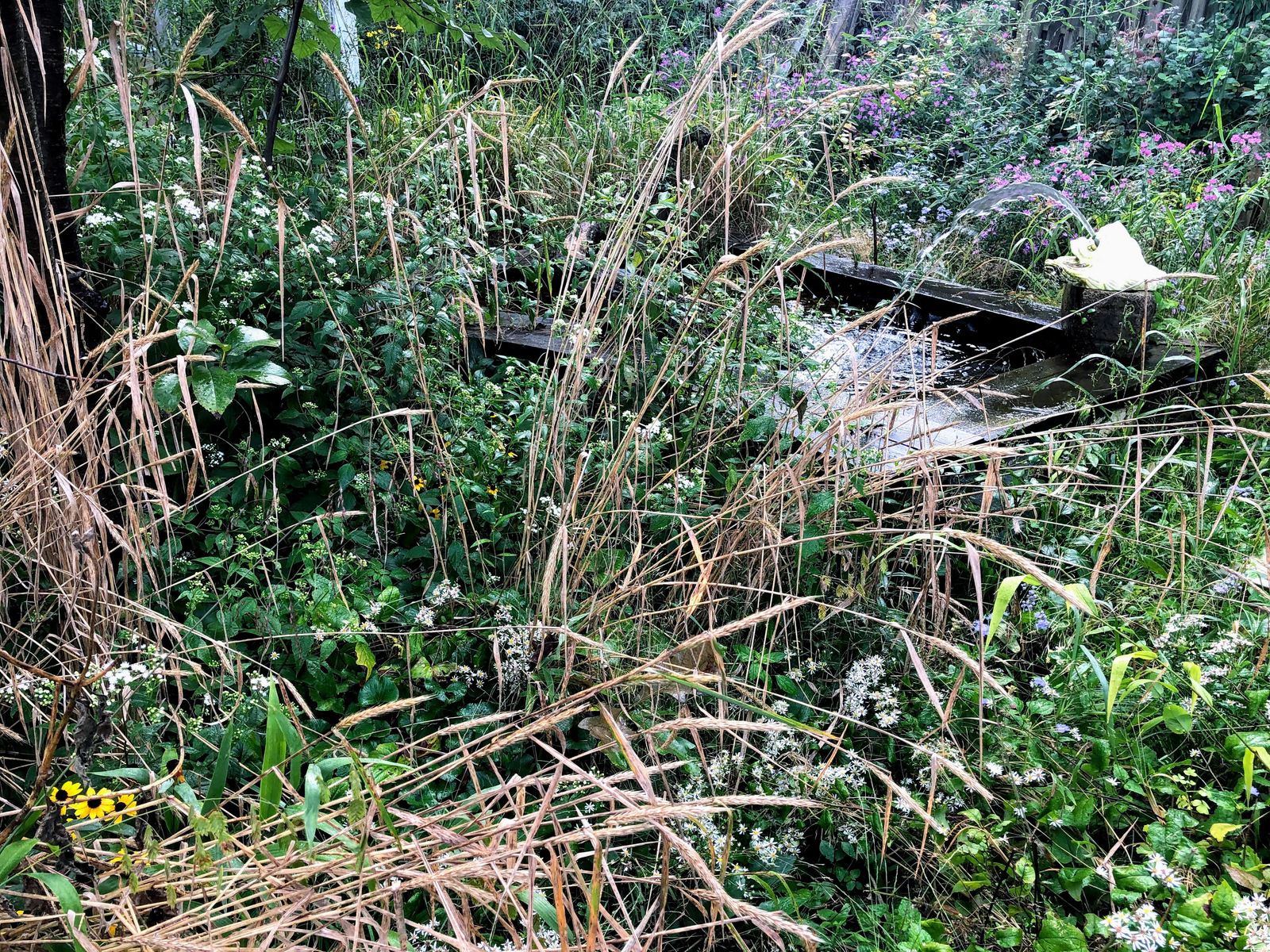 ...there is no total opposition between a deterministic universe and free will. In particular, it is possible to freely act in a deterministic world.

I have conveyed in the past the way I feel about the accidental nature of things. In a seemingly deterministic universe, what it comes to in the end is whether our free will and ability to express ourselves are a real thing or a false belief of those -- like me -- who can't completely agree that it is all about the nature of knowledge, and the nature of agency and the self combining in ourselves to act and create. I wish to read more about the role of intuition and remain in agreement with Alexander's description of a state of cluelessness preceding an act of expression.
The impression of free will is the feeling according to which our choices are neither imposed from our inside nor from outside. It is the sense we are the ultimate cause of our acts. In direct opposition with the universal determinism, the existence of free will continues to be discussed.

Surprisingly, artificial intelligence, too, can turn thoughts into words. A neural network used by a team of researchers at the Center for Integrative Neuroscience was able to encode a sentence-length sequence of neural activity into an abstract representation, and then decode this representation, word by word, into an English sentence. Assuming that an AI can think and communicate independently, will it have free will? It leads to a fundamental question, that is how Consciousness and free will are connected. Is consciousness a prerequisite for free will? Is free will sine qua non in the definition of consciousness? Does the implementation of free will in an entity require that this entity is provided with a brain or an advanced mental system? The computational approach of a concept, such as free will, entails that it will be possible to put together this synthetic property with other synthetic properties to create artificial characters that do not presuppose a brain's existence.
Consequently, I wonder whether my mind wandering freely could precede me being aware of it. A few months ago, I had a lucid dream of an incandescent line formed by warm underground waters breaking off a river of ice flowing to where I could not say. My eyes felt riveted on what looms beneath glaciers that defines their fleeting nature. A research article published this month brought back its memory. The study concludes that the damage feedback processes observed in the shear zones of Pine Island and Thwaites ice shelves in Western Antarctica are, in turn, accelerating further ice shelf instability and mass loss and, therefore, may constitute a precondition for disintegration.
Our restless mind has a will of its own. Leaving Earth's river of ice, I fly off to the radiance of Serpens South magnetic rivers. Molecular clouds are strongly magnetized, and magnetic fields influence the formation of stars driven by a complex interplay of several fundamental forces, including turbulence and gravity. New observations from the Stratospheric Observatory for Infrared Astronomy have allowed us to measure magnetic fields at the center of our galaxy and provided us with an image of the Y-shaped structure of warm material falling toward the relatively quiet and massive black hole Sagittarius A*.
The observations done at the European Southern Observatory in Chile have resulted in discovering another quiet but smaller black hole not far from us. At 1,000 lightyears away, it lies about 25 times closer to us than Sagittarius A*. Its mass is typical of a galactic stellar remnant black hole. Among hundreds of millions out there, the non-accreting black hole is part of a naked-eye triple system, called HR 6819, in which the black hole and one of the stars are orbiting each other.
My mind feels like a free-floating object searching for kindred spirits among cosmic loners and travelers with their heads in the clouds. My inner camera zooms in and out, riding across lightyears to extend its mental outreach and elongate its suspended body endlessly. There appear to be many more free-floating planetary-mass objects in interstellar space like CFBDSIR 2149. The Nancy Grace Roman Space Telescope, scheduled to be launched in the mid-2020s, will survey bound exoplanets as well as planetary-mass objects not gravitationally bound.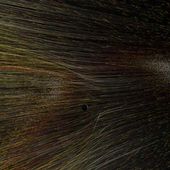 Randomness - Consciousness and the Universe
probability is not a physical energy. Probability is an operational concept that can be held by a conscious mind, a philosophical category that is distinct from physical energy. Randomnicity is in ...
http://www.consciousnessanduniverse.com/2019/11/randomness.html
While we wait for the Roman Space Telescope and other next-generation space telescopes and observatories to be fully operational, we contemplate the possibility of lifeforms out there on multiple fronts. First closer to us, it was recently proposed that any phosphine gas detected in a rocky planet's atmosphere is a promising sign of life. Its discovery in Venus's atmosphere could originate from the presence of life unless it is the result of photochemistry or geochemistry. Second, in our search for extraterrestrial intelligence, a study has concluded that fewer than 0.04% of stellar systems have the potential of hosting advanced civilizations and that one in 1600 stars, closer than about 330 light-years, host transmitters just a few times more powerful than the strongest radar we have here on Earth.
Unfortunately, I have found no extraterrestrial intelligent life form on my mental promenade. My mind returns to Earth, riding the fast radio bursts. They are observational phenomena whose astrophysical origin remains a mystery. Over one hundred sources have been detected so far. One of them, FRB 121102, occurs periodically. Last month, a paper predicted the source to be active from July to October. It should be active again from December to March 2021.
Death has become a leitmotiv in my writings lately. I don't know why. A friend of mine just passed away the same day Ruth Bader Ginsburg did. Thought is consciousness.